COMMERCIAL DEMOLITION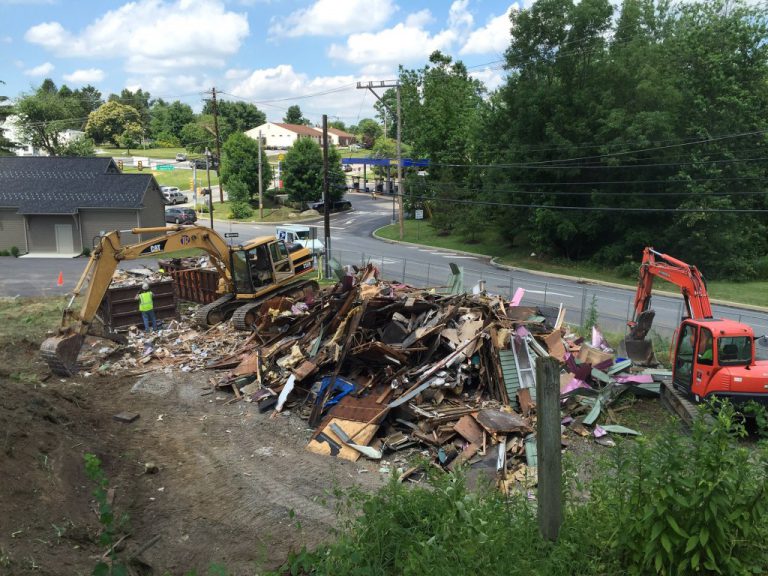 When a property needs to be reconfigured for a new use or client, the removal of the existing structures is an important part of the process. Berg has experience with the safe demolition processes needed in today's environment to complete the job. Whether it is the removal of an existing commercial building, the demolition of a residential home, or even a partial demo, we can complete the work on time and within the confines of the local requirements.
We have completed everything from the demolition of a brick row home between two existing houses that required manual demo to large commercial structure mechanical demo. We have also performed utility demolition including the removal of steam pipes and sewer mains.
Regardless of your demolition needs, we have the equipment, staffing, and experience to get the job done safely, on budget, and on schedule.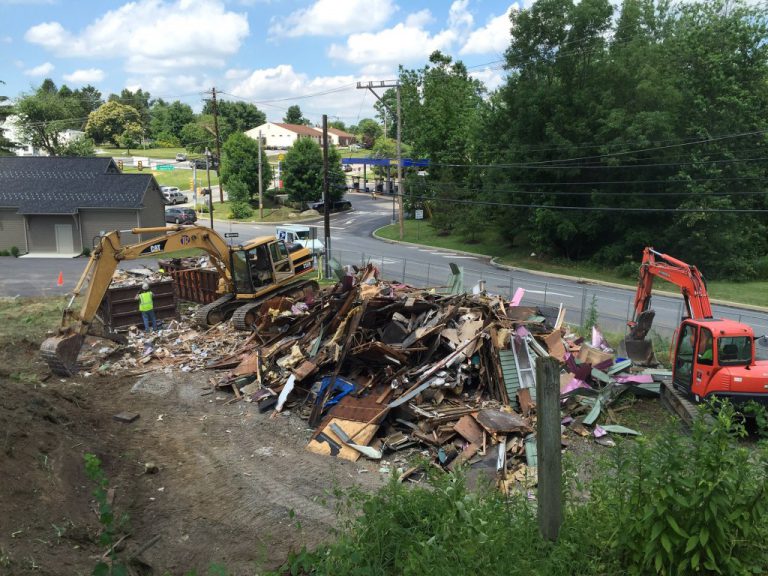 BUILD WITH BERG
Whether your upcoming project is a residential sewer tie in or capping an existing landfill, let's talk about how we can work together now and hopefully on many more projects to come.